Umeboshi (pickled Ume)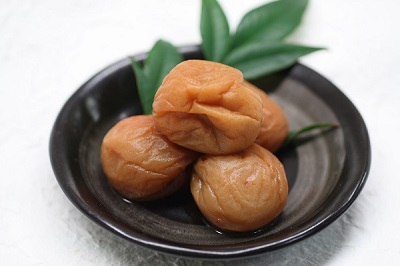 Umeboshi are a type of Japanese pickle, which are made by salting the fruit and then letting them dry in the sun.
Umeboshi made with only salt are called shira-boshi ume. In recent years products with lower salt content and various flavorings (including honey, shiso) have become more popular.
Umeboshi are eaten with rice or inside rice balls, and can also be made into a paste which is used as an ingredient in cooking.
A single umeboshi on white rice is sometimes called a 'Hi-no-maru bento' after the Japanese flag.
Umeshu liquor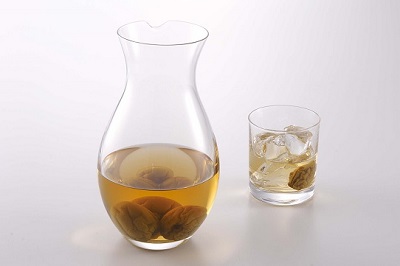 Umeshu is made by soaking Ume in distilled alcohol of 20% or higher with rock sugar. White liquors like Korui Shochu are the most common alcohol. The Ume juice and flavor soaks into the alcohol, creating Umeshu.
Ume juice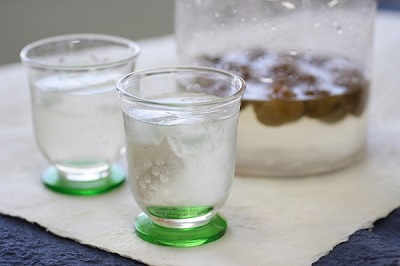 To make Ume juice, washed and frozen Ume are placed in rock sugar. It takes a week or so for the juice to be completely extracted. The juice is mixed with water or soda, and people of all ages love it.